There are so many Christmas tags floating about I didn't know which one to do. So I picked random questions from them all and made my own. I feel like I've been lacking in Christmas posts, but there are so many on the run up to Christmas it's sometimes nice to have a normal one thrown into the mix. But, I still had to do the Christmas tag and seen as I hardly do tags, it makes a nice change.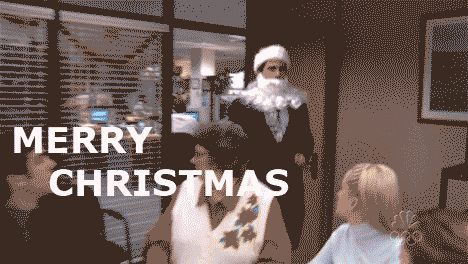 Favourite Christmas movie? I love Home Alone and Elf, although I don't watch Elf as much as I'd like as everyone in my house hates it. I know, I agree with you, what monsters.
Favourite Christmas colour? Probably red. All the red stuff. Red dress, shoes, lippie, everything.
Pj's or dress up on Christmas day? It's sort of a tradition in my house to get all glammed up on Christmas day. Use all your new makeup and clothes, etc. But, over the last couple of years I've just wanted to stay in my Christmas pj's all day, especially when I know I'm going to be getting gravy all over them come dinner time.
Open present Christmas eve or Christmas morning? Hmm, when my brother and I were little we'd open 1 present on Christmas eve that was usually from a relative or that my mum and dad knew was a selection box or something. Over the last couple of years, my mum has bought us new pj's (yes we are adults) and we open them on Christmas eve to wear that night. Then we generally open all our prezzies on Christmas morning.
Favourite Christmas smell? This one is tricky because I hate anything cinnamony or herby, which can be quite a lot of Christmas scents and I hate fake gingerbread scents. I do love the smell of gingerbread baking and hot chcolate, yes please.
Favourite Christmas meal or treat? The meal would definitely have to be Christmas dinner, my mum goes all out for it and it's always amazing. My favourite snack food around Christmas time has to be Cheeselets. I eat so many of them and they're so addictive. Obviously as well, boxes and boxes of chocolate.
Have you ever built a gingerbread house? Yes, I have and NEVER again. Gingerbread houses are the baking creation of satan. I hate them. HATE THEM.
Favourite Christmas song? Fairytale of New York is my favourite, especially when it blasts out on Christmas eve and we've all had a bit too much to drink. Calling someone a scumbag and a maggot has never been so fun.
What do you want for Christmas this year? I really want a laptop. At the moment, I have to do all my blog work on my dinner at work because my laptop broke earlier this year. It's a pain, as I have to get three posts out, edit pictures and schedule everything in 1 hour. Other than that, I just want to spend a lot of time with my family and just enjoy the time off I'm going to get. Also to be able to have the time to rewatch all of The Office again, all the Pam and Jim feels.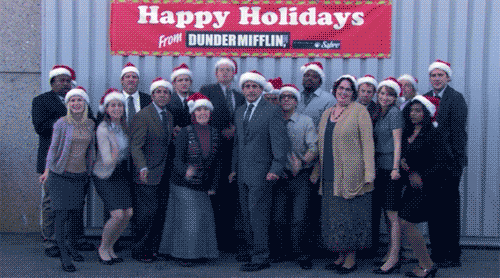 I'd love to see some of you lot do the Christmas tag. It's interesting to see the different traditions and things that people do for the holidays. I can't wait for Christmas, it's only like a week away, woo!!